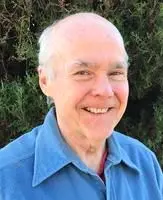 Hello, and welcome to my site. I assume that you are thinking about therapy for yourself or for someone important to you. I have been in this field a long time, and the world of therapy has changed a lot since I began my professional career. Here is a brief "tour" of the journey I have taken as a therapist.

I came into this field at a time when family therapy was changing the way that people thought about problems and how to address those problems. The simple idea was that all members of a family were part of a system, and that all family members were affected when one of its members developed a problem severe enough to be brought to the attendion of professionals. So if the problem could be understood in those terms, the individual "in trouble" could be helped by helping the system and all its members change in ways which were more healthy. During this time, I worked with adolescents and their families as they negotiated the often-frightening tasks of growing up, making good decisions, working with conflict, and maintaining stability in the face of change. I worked in a wonderful inpatient/day treatment program at the Philadelphia Child Guidance Clinic, and then applied these skills in a private practice. I find that this systems perspective is still valid and important today, even as our field has become more individually diagnostic and biologically oriented. I also received wonderful training in this area from the likes of Salvador Minuchin, Harry Aponte, Charles Fishman, and Lee Combrinck-Graham.
,
Then I added an interest in using other research methods such as ethnography, discourse analysis, and even some philosophy, to think about and examine what happens within a psychotherapy session. That was the focus of my doctoral work at Penn. I received excellent training in ethnographic methods from Ray Birdwhistell, who was a colleague of Margaret Mead, along with Bambi Schieffelin in discourse analysis, and Zoltan Domotor in the philosophy of science.

I later became passionate about the exciting field of narrative therapy. This fit nicely with my earlier studies, and was concerned with the specific ways in which peoples' lives could become saturated with problems which had the power to take over those lives. In other words, problems could find ways to grab the "upper hand" in their lives. During this period, I worked a great deal with issues of self-harm, the risks and aftermath of suicide, and other terrifying events and stories. I worked to help people discover that they could create "alternative stories" which would more closely reflect their own preferences for themselves and those they love. During this time I also led a group of clinicians who worked collaboratively and collectively to advance this way of working, using reflecting team work which connected us with colleagues in Australia and elsewhere in the States. I trained extensively with Michael White, one of the original figures in this field.

Lastly I developed an interest in the psychoanalytic model of therapy, which is simply that sometimes things happen and people act in ways which are out of their awareness. And if some of these unknown factors could be discovered, life would not have to be as painful or unsatisfactory as it can sometimes be. Two major influences in this area have been Henri Parens, an internationally recognized figure in the areas of trauma, aggression and the Holocaust, and Elio Frattaroli, the author of "Healing the Soul in the Age of the Brain."

Throughout all of these iterations, I have attempted to work in a way which is compassionate, respectful, challenging when necessary, but always dedicated to the alleviation of suffering and enhancing of lives marked by trust, love, and generativity. I am also committed to a social justice perspective in the way I practice, remaining aware of the potential for the replication of practices of privilege which can interfere with the goals of treatment.

I haven't written a great deal, but I did contribute a chapter to a recently published book, "Narrative Reflections How Witnessing Their Stories Changes our Lives," edited by Lucy Raizman and Bea Hollander-Goldfein. This book is available on Amazon, Barnes and Noble, among other sites. Narrative Reflections presents a series of poignant personal reflections by mental health professionals, triggered by reading interviews of Holocaust survivors and their families. Inspired by the practice of narrative therapy, these essays bear witness to the experience of survivors and facilitate deeper levels of self-awareness by each of the contributors. In each chapter, the themes of struggle, survival, and resilience demonstrate the power of narrative reflection as well as the role that narrative therapy might play for clinical mental health professionals.

I used to list all of the clinical areas in which I have worked, but now it seems more appropriate to say that I've worked in all areas of what are called "symptoms." I have often found myself working in situations which feel frightening and hopeless, in which people have already tried a number of approaches to address their difficulties, with varying degrees of success. But they were willing to give psychotherapy another try, in the hope of a better life. And my commitment has always been to bring all that I know and have done to bear on the situation at hand. The results have never been perfect, but often enough folks have left my office in a better position to live better lives. And what I mean by that is that people are in a better position to handle what life throws at them, because that is what life does to all of us.

I have been in this field for over forty years, and I have worked with individuals, couples, and families. I sometimes work with all three groupings within the same family if that is clinically warranted.

I work with people who have been affected by all types of trauma, either as perpetrators, recipients or witnesses, or in combination. I see people going through life cycle change through aging, illness, loss, separation or divorce, or other disruptions in living circumstance. I see people who seem to have just lost a sense of purpose or direction in their life, and are not sure why. In all of these circumstances, paying attention to the use and possible mis-use of substances or alcohol is an important part of the treatment.

If it appears that medication would help in the process of living and finding new ways to live, I work collaboratively with physicians: GP's, internists, and psychiatrists.

Education
EDUCATION: UNIVERSITY OF PENNSYLVANIA, Philadelphia
Major: Interdisciplinary Studies in Human Development;
doctoral dissertation entitled "'Zat Make Any
Sense?" A Thick Description Discourse Analysis Of
Three Psychotherapy Consultations.
Degree: Ph.D., 1991
WASHINGTON UNIVERSITY, St. Louis, Missouri
Degree: M.S.W. and Teaching Certificate, 1975


License, Certifications & Awards

Pennsylvania Licensed Clinical Social Worker #CW000765-L

NPI # 1184774077
Additional Training Psychoanalytic Center of Philadelphia
Psychodynamic Psychotherapy Training Program
September, 2006 - May 2008
Dulwich Center, Adelaide, Australia
Level III Narrative Therapy Training Course
with Michael White, 1996
Philadelphia Child Guidance Clinic, Philadelphia
Post-Master's Training Program in Social Work;
Certificate in Child and Family Therapy, 1978.
One-month practicum in Structural Family Therapy,
led by Salvador Minuchin, M.D., 1977.
Professional Activities and Memberships
Board Certified Diplomate in Clinical Social Work
(ABECSW & NASW)
American Family Therapy Academy
National Register of Clinical Social Workers
Academy of Certified Social Workers
National Association of Social Workers
Psychoanalytic Center of Philadelpia
American Psychoanalytic Association
Philadelpia Society for Psychoanalytic Psychology